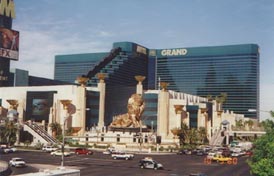 Introducing Internet-based Aerial Visualization for Travel Destinations

Why not allow prospective visitors to preview their next vacation destination and taste all its features from their home or office? Now there's no need to spend hours searching the Internet only to come away with a few pictures and a crude map. With the Terra environment, travel services can display hotels, restaurants and points of interest without the client ever leaving their computer.

The Terra environment facilitates the travel booking experience because the user can actually see their destination in detail. Your prospects can plan their next getaway in total confidence over the Internet when you create a "3D interactive travel brochure".

See how Skyline can deliver the wonders of a city such as Paris, a resort area such as Chamonix in the French Alps, or travel to the Holy Land for the trip of a lifetime.

Why use Skyline 3D visualization on your Travel Site?

Travel websites can directly benefit from the advanced visualization capabilities of the Skyline Terra technology and when integrated with other complementary technologies such as still photos and panorama imaging there are even more benefits. Any information content about a destination (text, images, etc.) can be seamlessly linked within the Skyline environment to provide realistic global tele-presence experiences online. Skyline visualization technology works with dial-up modems (employing our TerraPhoto3D still images) or broadband Internet services such as cable modems, DSL and T1, ensuring that all web users can benefit from the additional information that 3D imaging can provide.

Because Skyline's photo-realistic environments immediately convey a sense of scale that can't be seen in 2D map solutions, you can help your customers make travel decisions faster by providing detailed visual information about a location. With Skyline 3D visualization added to your website, you can provide additional value-added service to your customers, and travel shoppers on the Internet will save time and effort. Skyline visualization solutions convert "lookers" to "bookers".